A shameless plug for the "Mech Attack!" participation game I'll be running on at Adepticon. "Mech Attack!" is a very streamlined game with a Battletech feel (varied weapons, damage grid, heat levels, etc) but about 1/10th the rules.
28mm scale mecha will be battling it out on a 7x7 table! There are plenty of spots left for our game which runs from 10:00AM-1PM.
Here's some pics from the last run-through we did on Thursday.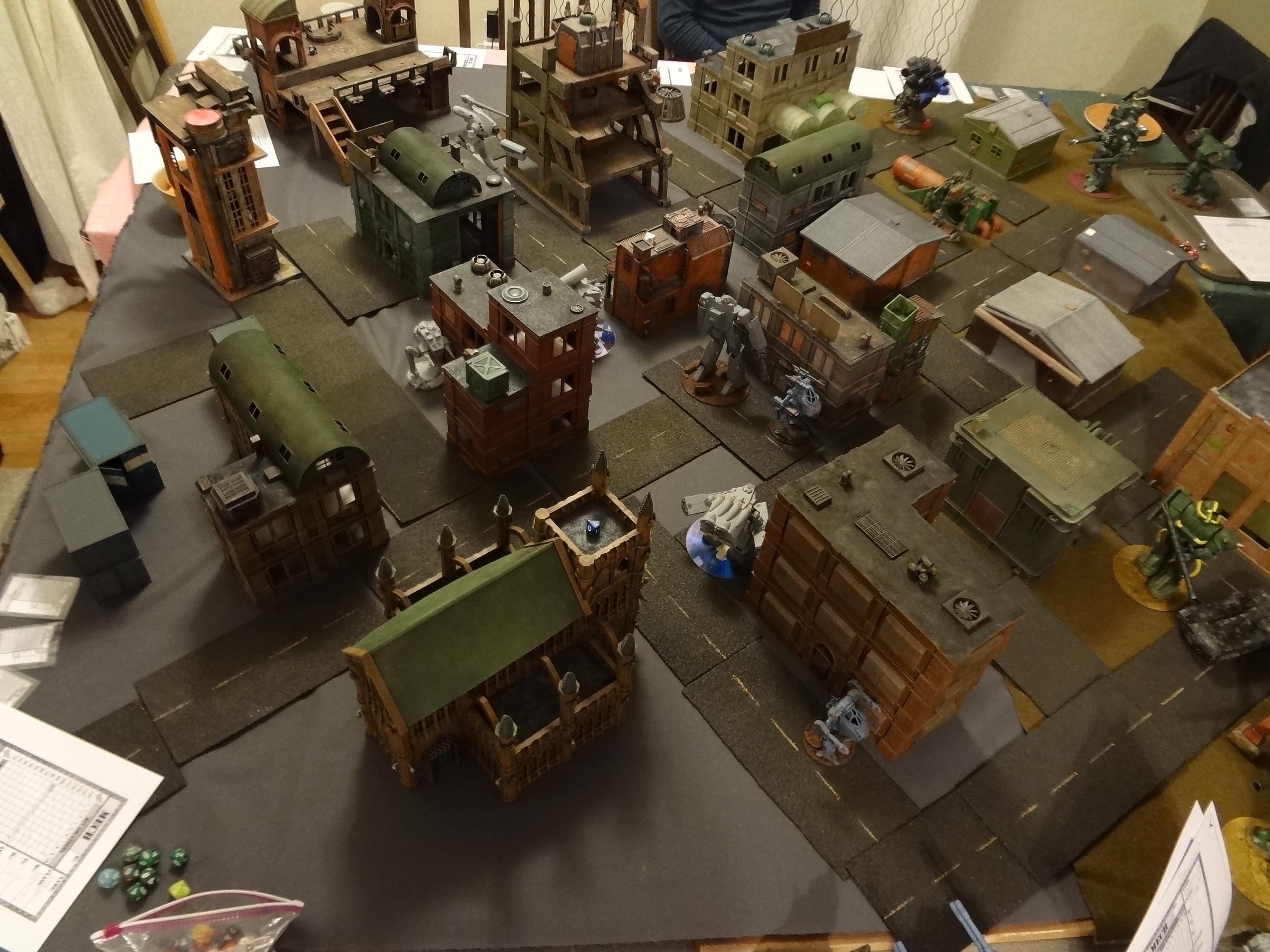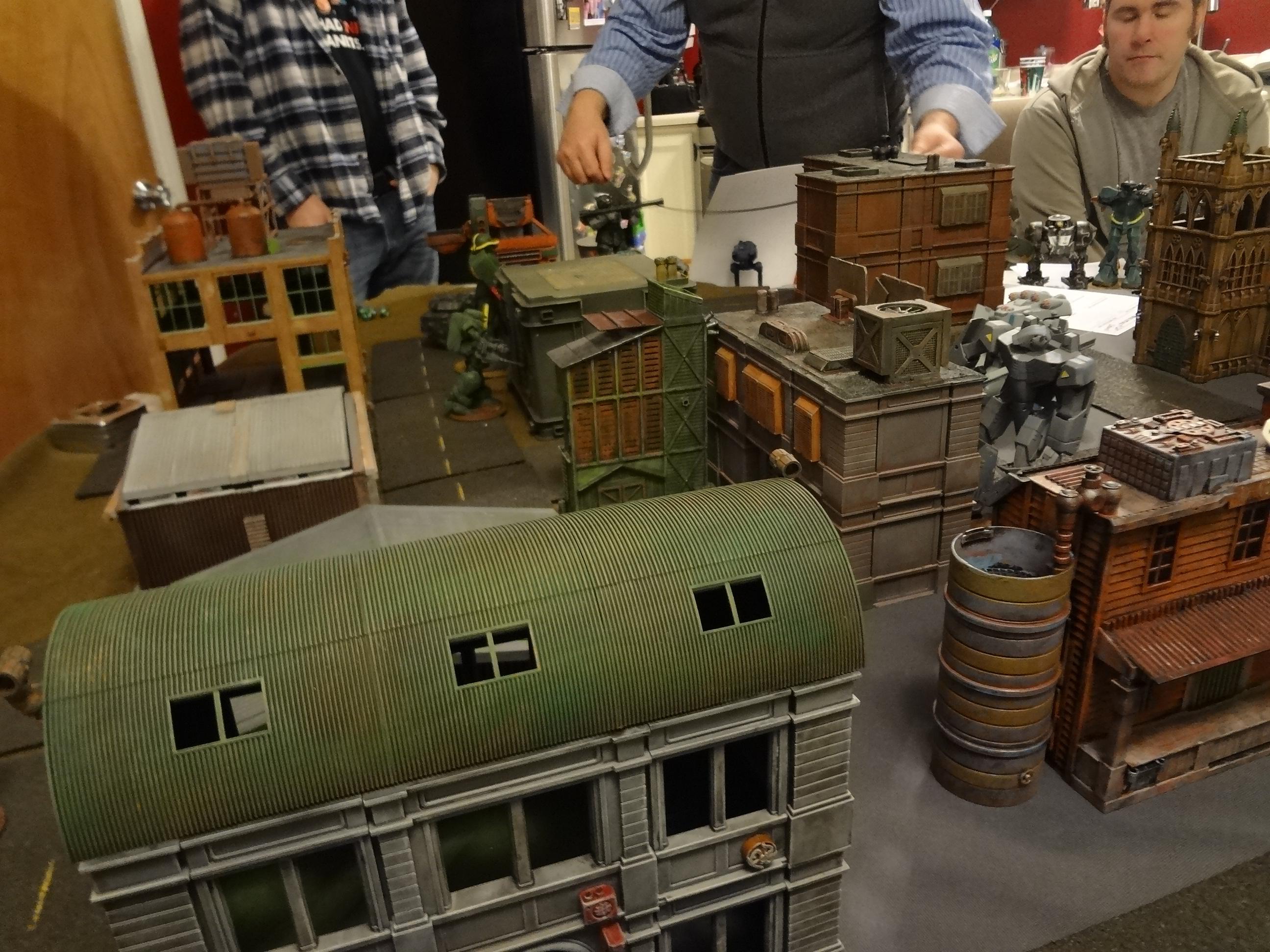 The actual game will be even better than the pics as I've since finished the details and basing for 6 new grey mecha and painted the grey city mat.
More pics and details here:
http://chicagoskirmish.blogspot.com/201 ... eport.html